The MOST EFFECTIVE, ADVANCED, RESEARCED, and PUBLISHED Chiropractic technique!
It is a method that changes and improves the curves of the spine back into their natural positions. This uses x-ray analysis, postural analysis and other methods to determine how to restore the spine back to its normal positioning. This treatment protocol helps to put forward curves into the neck and lower back while also reducing bad side curves (scoliosis curves) throughout the spine. CBP is an additional learning process for Chiropractors that helps them restore natural functions back into the spine and produce objective changes you can see, producing sometimes incredible results. When results are achieved, pain in reduced or eliminated so that the patient can carry on in life with the healthiest spine possible.
CBP practitioners don't have magical adjusting powers, they are simply trained to use science to diagnose a problem, and use a unique treatment (traction) to correct the problem. It is the only technique to demonstrate consistent, published evidence of it's effectiveness in correcting the shape of the spine towards an established normal value.
CBP practitioners are essentially experts in using traction to correct the spine.
Solutions CBP is all about creating long term relief. Chiropractic can do so much more than short term pain relief. The technique combines traction with the chiropractic adjustment, specific exercises and focused stretching. These therapies are made just for you, based off of the unique shape of your spine.
The combination of traction, exercise, and adjustments produces measurable changes to the shape of your spine. These changes last, and allow the spine to fully heal. CBP is the only technique proven to do this consistently in peer-reviewed research.

X-ray results of Biophysics patient before and after, below.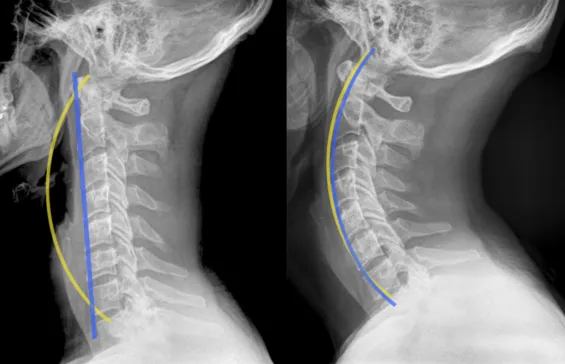 Example of type of therapy used in Biophysics protocols, below.
Coming Soon!